About 1st California Law Inc.
Orange County Bankruptcy Attorney Kevin Kunde
Kevin Kunde is an attorney licensed by the State Bar of California. Mr. Kunde graduated from Chapman University School of Law where he was a Senior Editor for the Nexus Law Journal, a Dean's Fellow/teaching assistant for Contracts course and served as a Judicial Extern for the Honorable John Rayburn for the U.S. District Court for the Central District of California.
Before going to law school, he graduated cum laude, from the University of Florida with a dual major in Economics and Political Science. Prior to founding 1st California Law, he worked in civil litigation. While filling this position, Attorney Kunde gained valuable experienced in real estate law, contracts, landlord/tenant disputes and business litigation.
In the Words of Attorney Kunde Himself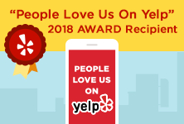 I think the most common complaint I hear about people's experiences with other attorneys is the lack of communication between attorney and client. Many people try to speak with their attorney, but end up hitting a stonewall, leaving numerous messages or talking with secretaries or assistants. Unfortunately, some of those in the legal profession tend to develop an "I am the attorney; you are the client" kind of attitude.
Personally, I think every client should be treated with dignity and respect. One the main reasons for hiring an attorney is the peace of mind you get knowing that you have an experienced professional who knows about and cares about your case. However, this peace of mind goes out the window when your attorney becomes unapproachable.
When clients come to me, I can see how the stress of debt has taken its toll on them. You can see it in their eyes and feel it in the way they talk. I sympathize with and care about my clients. That is why I feel it is important to be there for my clients and to help them get their lives back on track!
When I am not in the office, I am probably doing one of two things: something sports-related or something church-related. I am an avid sports fan, though throughout the years I have become more of a spectator and less of a participant. My faith is also very important to me and I use it daily to guide my practice of law.
Q&A with Attorney Kunde
What inspired you to become a lawyer?
Out of college I worked as a probation officer for a year, often having to go to court. I soon realized that in order to have a voice, and to advocate for and help people, I would need to become an attorney.
Why did you decide on bankruptcy?
There was a heavy demand for BK right when I got out of school. I saw many attorneys were running "BK mills," meaning it was a high-volume practice without much personal attention from the attorneys, and sometimes sloppy work. I thought I could do things better by giving every client personal attention.
Are you known for a particular skill or specialty?
Attention to detail, accessibility to clients, ability to explain the process, and helping ease peoples' fears and apprehensions
What do you most enjoy about your job?
I see people who have fallen on difficult financial times, so it's especially satisfying to see them after the BK has been successful, and they start to feel less financial pressure, less stress, and get back to feeling like a normal person who can enjoy life.
What sets your firm apart from the rest?
See above about BK mills. My clients always have direct access to me 24/7 via phone/text/email.
What advice to you give most often to your clients?
Stay calm and patient, and things will improve soon.